Hot Water Extraction
for Carpet, Carpet Mats, & Upholstery Cleaning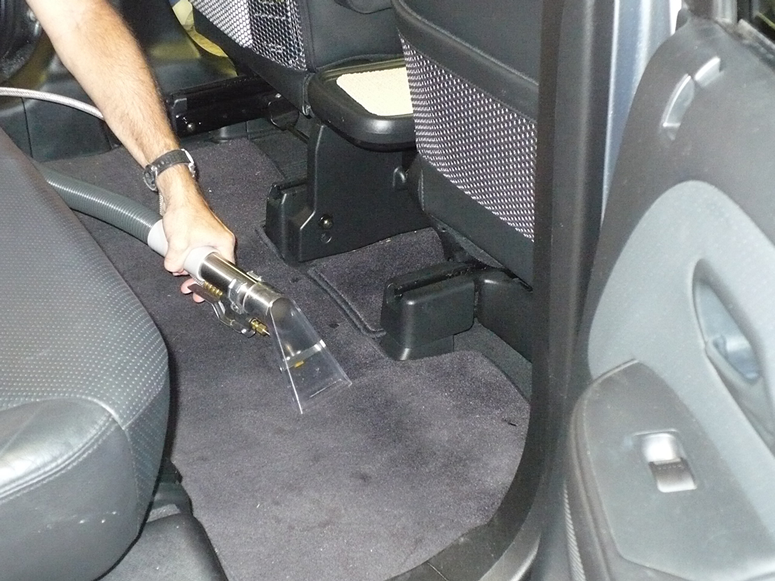 Hot water extraction combines the use of our hot water extractor (water temperature between 190-200 degrees) with a special cleansing agent. This combination, along with good old scrubbing and stain treatment, does an amazing job at removing most dirt and stains. Hot water extractors heat the water and spray the heated water (under pressure) along with the cleaning solution into the seats, carpets, etc., and then vacuums up the loosened dirt and grime. While not all stains can be removed, we are able to remove most stains, with the exception of stains that are deeply set, and/or contain red dyes.
Hot water extraction does leave interiors damp and it is important that they are allowed to fully dry before closing up the vehicle or putting the protective floor mats back in. We strongly recommended that you do not cover damp carpets with rubber mats. When the weather is cold, extra care is needed, as it will lengthen the drying time involved.
Our hot water extraction process allows for maximum cleaning results so the result is the vehicle's interior carpet, carpeted mats, and upholstery are as clean as they can be which helps the vehicle to look like new again.
Our Prices are:
Ala Carte (Separate from a Detailing Package) .................. $75.00/hour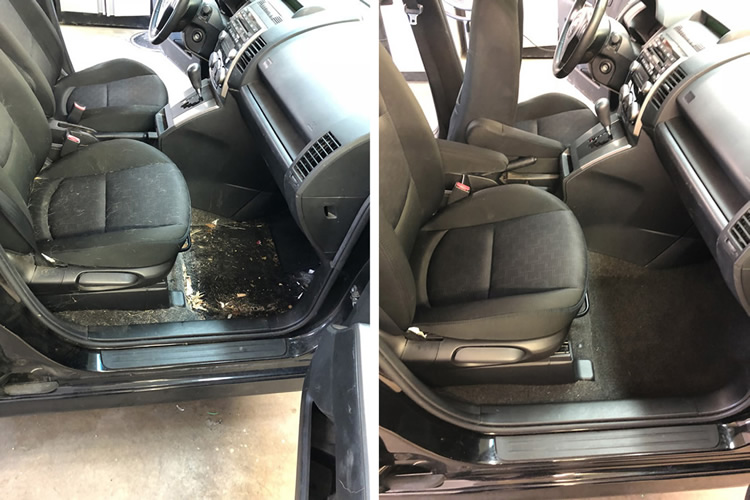 "BEFORE" & "AFTER" PHOTOS OF A VACUUM AND HOT WATER EXTRACTION